<$BlogItemBody$>
posted by<$BlogItemAuthor$>@ <$BlogItemDateTime$>.
Auditory
Consumerism
Click here and show the world what yr favorite website is
Diversions
Which Member of Wilco is Your Soulmate?
Wilco Pictures!
The Amazing Wilco Love Match Test!
Buffy Personality Test
Send Virtual Crack!
Pornolizer
Election
Obsession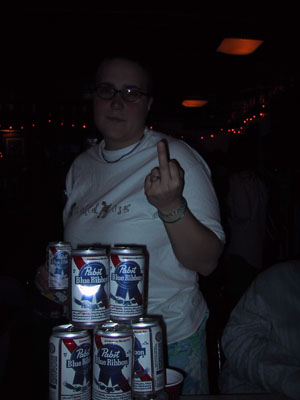 Email me, see if I care.

How to get in touch with me NOW:
email my phone: samphoneATsamorama.com
I have changed it because I get a ridiculous amount of spam, on my PHONE.

Sex Drugs and Rock'n'roll. It's all about the world of me, Sam, and the stuff I like (ie Wilco) and the place I work (a lovely little record store). Probably not very interesting to anyone but myself and a few others, but don't say I didn't warn you. And yes, everything is true, except the bits I make up.

View My Slambook! | Sign My Slambook!

History Never Repeats
12/2001* 01/2002
02/2002* 03/2002
04/2002* 05/2002
06/2002* 07/2002
08/2002* 09/2002
10/2002* 11/2002
12/2002* 01/2003
02/2003* 03/2003
04/2003* 05/2003
06/2003* 07/2003
08/2003* 09/2003
10/2003* 11/2003

Plug